Holiday Programmes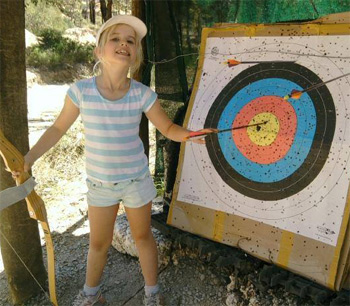 We offer full-day care Monday to Friday during all school holidays.
Dates
We will be open for all-day care on the following dates:
SCHOOL HOLIDAY OPEN DATES:
VACATION CARE 2021 OPEN DATES - SEE BELOW
TUESDAY SEPTEMBER 28TH - FRIDAY OCTOBER 8TH
FRIDAY DECEMBER 17TH - FRIDAY DECEMBER 24TH
STUDENT FREE DAYS 2021- SEE BELOW. We will operate for the full day of care.
As we operate within the Bakers Hill Primary School we can currently only cater to their Pupil Free Days.
FIND OUR CLOSED DATES ON THE OUT OF SCHOOL HOURS CARE PAGE AS WELL.
FEES:
Full Day Vacation Care: $80.00
Half Day (6hours) : $50.00
Our Fee Rates can be found in our Parent handbook also.

You may be eligible for Child Care Subsidy (CCS). To determine eligibility, families must register with the Family Assistance Office (Centrelink)
call 13 61 50. (See our handbook pdf on the Parents page for more details)
Hours
We are open for Vacation Care & Pupil Free days
Vacation Care: 7.00 AM to 6.00 PM
Student Free Days: 7.00 AM to 6.00 PM
Planned Excursions
Please be advised: Excursions may go ahead or be cancelled at last minute depending on staffing, attendance, transport and weather conditions.
Everyday Activities
In addition to our fun and exciting excursions we offer a range of daily activities for your children to enjoy including:
HERE ARE JUST A FEW CRAFT ACTIVITIES WE HAVE PLANNED FOR THE SCHOOL HOLIDAYS. THERE ARE MANY MORE ACTIVITIES THAT COULD HAPPEN AS WELL AS COOKING! PLEASE BE ADVISED: any of our programmed activities for Vacation Care are subject to change depending on number of children that attend, weather and staffing on the day. COVID19 Policies & Procedures are in place & Safe Practises are encouraged during our activities.
~ Wood Art ~ Choose, build, decorate on your wooden project with paints & our fantastic Coloured Wood Pens.
~ Stain-glass Art & Design ~ Choose from our selection of stain-glass designs and create you own colourful window decoration.
~ Fuse Beading ~ children can choose their coloured beads and create a picture of their own design which is then heated and fuses together as one piece.
~ Scratch Art ~ Choose from our selection of scratch art and make some colourful decorations to hang in your room at home.
~ Sand Art ~ Choose your picture and then sprinkle your coloured sand on the sticky sections to make a beautiful design to take and display at home.
~ 3D Foam Frames ~ choose your design and then carefully stick on the pieces to make your own picture to take home.
~ Canvas Art ~ use a canvas and paint, collage or decorate to your heart's content.
~ Mosaics ~ using our selection of coloured tiles, create a beautiful and useful piece of art to take home or give to someone special.
~ Colouring ~ relax and enjoy some intricate picture colouring & Xmas craft, making crackers, baskets, reindeers, Santa Mat.
COOKING: Individually portioned cooking activities. Health & Hygiene practises are followed during all food preparation.
~ Playdough ~ making playdough, following our non cook recipe. Choose colours and individualizing portions for children to roll, cut & mold.