Holiday Programmes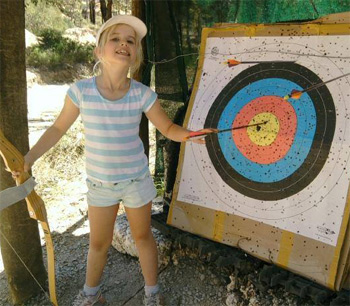 We offer full-day care Monday to Friday during all school holidays.
Dates
We will be open for all-day care on the following dates:
STUDENT FREE DAYS 2019 *TO BE CONFIRMED*
Monday April 29
Tuesday April 30
Monday July 22 *
Monday October 14 *
SCHOOL HOLIDAY OPEN DATES 2018 (Including Student Free Days)
APRIL: Monday April 15 ~ Tuesday April 30
JULY: Monday July 8 ~ Monday July 22
OCTOBER: Tuesday October 1 ~ Monday October 14 (CLOSED MONDAY SEPT 30)
FIND OUR CLOSED DATES ON THE OUT OF SCHOOL HOURS CARE PAGE AS WELL.
FEES:
Full Day Vacation Care: $75.00
Half Day (6hours) : $40.00
Our Fee Rates can be found in our Parent handbook also.

You may be eligible for Child Care Subsidy (CCS). To determine eligibility, families must register with the Family Assistance Office (Centrelink)
call 13 61 50. (See our handbook pdf on the Parents page for more details)
Hours
Vacation Care: 7.30 AM to 6.00 PM (earlier ~6.30am~ by prior arrangement only)
Student Free Days: 7.30 AM to 6.00 PM (earlier ~6.30am~ by prior arrangement only)
Planned Excursions
Please be advised: Excursions may go ahead or be cancelled at last minute depending on staffing, attendance, transport and weather conditions.

Everyday Activities
In addition to our fun and exciting excursions we offer a range of daily activities for your children to enjoy including:
HERE ARE A FEW OF THE FUN ACTIVITIES WE HAVE PLANNED FOR THE DECEMBER SCHOOL HOLIDAYS. PLEASE BE AWARE: any of our programmed activities for Vacation Care are subject to change depending on number of children that attend, weather and staffing on the day.
~ Wood Art. Come and decorate some interesting wooden shapes or design on your windmill, birdhouse, music box with our fantastic new Coloured Wood Pens.
~ Stain-glass Art & Design, choose from our stain-glass designs or create you own.
~ Caves and Aquariums. Create a beautiful fishbowl or a creepy cave.
~ MESSY FUN come along to make Pudding Slime, Jelly Slime & Kinetic Sand with us and let your hands experience some new sensations!!
~ King, Queen, Prince and Princess day! Come decorate your crown and pretend you're royalty for the day!
~ Our foam craft kits are ready for everyone to assemble and decorate today.
~ Mosaics on canvas and coasters, decorate and create your own unique patterns using beads and tiles.
~ Modelling day, use two choices of clay to create and mold your creatures and decorate them once they are dried.
~ Puzzle Painting. Using sponges and stamps make you own one of a kind puzzle to take home.
~ Peg Creations. Decorate and clothe your pegs to make a family, zoo or farm. See where your imagination takes you.
~ Paper Mache` Bowls, have fun making a bowl around a balloon and then once it's dry decorate and paint it.
~ Button Canvas Art : use buttons to write your name or a make picture.
~ Marble Painting: using marbles, paint and a tray create a unique piece of art.
~ Cork Tic Tac Toe ~ take home your own game of noughts and crosses made using corks.
~ Puffy Paint Pictures: some science goes into this activity with paint and heat working together to make a beautiful raised piece of art.
~ Ice Balloons : chip away the ice layers to discover what's inside the ball!!