Holiday Programmes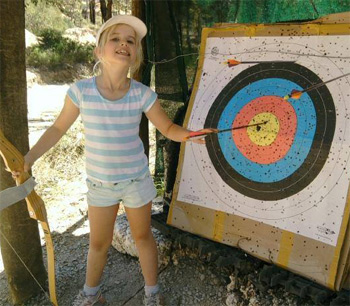 We offer full-day care Monday to Friday during all school holidays.
Dates
We will be open for all-day care on the following dates:
STUDENT FREE DAYS 2019
Monday July 22
SCHOOL HOLIDAY OPEN DATES 2019 (Including Student Free Days)
JULY: Monday July 8 ~ Monday July 22
OCTOBER: Tuesday October 1 ~ Friday 11 (CLOSED MONDAY SEPT 30)
FIND OUR CLOSED DATES ON THE OUT OF SCHOOL HOURS CARE PAGE AS WELL.
FEES:
Full Day Vacation Care: $75.00
Half Day (6hours) : $40.00
Our Fee Rates can be found in our Parent handbook also.

You may be eligible for Child Care Subsidy (CCS). To determine eligibility, families must register with the Family Assistance Office (Centrelink)
call 13 61 50. (See our handbook pdf on the Parents page for more details)
Hours
Vacation Care: 7.30 AM to 6.00 PM
Student Free Days: 7.30 AM to 6.00 PM
Planned Excursions
Please be advised: Excursions may go ahead or be cancelled at last minute depending on staffing, attendance, transport and weather conditions.

PCYC Northam Brad's Balloon & Magic Show
Thursday, 11 July 2019
We will travel to Northam PCYC in private vehicles at 12.30pm for the 1.00pm start of the Show. We will return to BHOSHC after the show at 3.00pm.
Everyday Activities
In addition to our fun and exciting excursions we offer a range of daily activities for your children to enjoy including:
HERE ARE JUST A FEW OF THE FUN ACTIVITIES WE HAVE PLANNED FOR THE JULY SCHOOL HOLIDAYS.THERE ARE MANY MORE ACTIVITIES THAT MIGHT HAPPEN AS WELL!! PLEASE BE ADVISED: any of our programmed activities for Vacation Care are subject to change depending on number of children that attend, weather and staffing on the day.
~ Wood Art. Come and decorate some interesting wooden shapes or design on your windmill, birdhouse, music box with our fantastic Coloured Wood Pens.
~ Stain-glass Art & Design, choose from our stain-glass designs or create you own.
~ MESSY FUN come along to make Pudding Slime, Jelly Slime with us and let your hands experience some new sensations!!
~ Foam Craft ~ Our foam craft kits are ready for everyone to assemble and decorate.
~ Canvas Layer Painting ~ create your own unique patterns using multi-coloured paints on canvas.
~ Sand Art. Choosing coloured sand to stick onto their picture,after removing the stickered area.
~ Magic Scratch Art:children use tools to make a beautiful piece of art hidden under the black.
~ Popcorn and Movie Day ~ Bring your favourite movie and share it with your friends while you munch on our homemade yummy popcorn.
~ Cooking Creations ~ get ready to tantalise your tastebuds when we make pizza and pancakes.
~ Hands on No-Bake goodies ~ coconut choc balls, chocolate crackles, apricot balls, honey joys.
~ Singstar & Just Dance Day. Come and share your talents with us and win a prize as well.
~ Sand Art pictures. Choose from our selection of pictures and decide what coloured sand you're going to use.
~ Fuse Beading ~ children can choose their coloured beads and create a picture of their own design which is then heated and fuses together as one piece.