Out of School Hours Care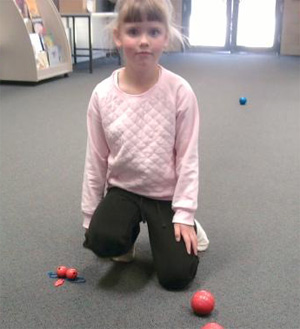 We offer before and after school care from Monday to Friday during the normal school term.
Our service will be available for student free days at the beginning of each school term if required.
VISIT OUR HOLIDAY PROGRAMME PAGE FOR SCHOOL HOLIDAY OPEN DATES AND STUDENT FREE DAYS.
We will be CLOSED these Public Holiday Dates:2021
MONDAY SEPTEMBER 27TH
FEES
Before School Care Mon - Fri : $25.00
After School Care Mon - Fri : $30.00
Kindy Care Wednesday Only : $30.00
Kindy / ASC Wednesday Only : $50.00
You may be eligible for Child Care Subsidy (CCS). To determine eligibility, families must register with the Family Assistance Office (Centrelink) call 13 61 50. (See our handbook pdf on the Parents page for more details)
Hours
Our hours are as follows:
Before School Care: 6.30 AM - 9.00 AM, Monday - Friday
After School Care: 3.00 PM - 6.00 PM, Monday - Friday
Kindy After School Care: 11.30 AM - 3.00 PM Wednesday ONLY
Details of our holiday programme hours.
Activities for your Children
Art & Craft ~ painting, drawing, gluing, cutting, drawing, designing & creating....whatever you can imagine....
Games ~ Monopoly, Headache, Monkey Leap, Hangman, Memory Match, Chinese Checkers, Jenga, Hungry Hippos, Dizzy Dinosaur, Headbandz, Scattergories, Tumblin Monkey's, Jumping Frogs, Operation, Game of Life, Balancing Bob, Gridlock, Charades, Pick-up-sticks, Pop-Up Pirate, Let's Go Fishing, Hungry Dinos, Pixelate, Penguins on Ice, Monopoly World, Chocolate-opoly, Chocgammon, UNO, Connect Four, Trouble, LPS game, Bratz Game, Head of the Class, Game of Life, Cluedo, Hangman, Junior Master Chef, Photo Trek, Saddle Club Game, Snakes & Ladders, Headache, Scatterpillar, LEGO Kokoriko, LEGO Ninjago, Mastermind Junior, TWISTER, Very HUngry Caterpillar, Wordigo, Pet Hunt, Bee Fast, Pop to the Shops, Incy Wincy Spider, Frogs Feeding Frenzy, Dotty Dinosaurs, Counting Caterpillars, Take Five, Fence Your House, Zig Zag, Guess Who, Kerplunk! YAHTZEE!! ..and many more!!
Outdoor activities ~ playground ~ swings, climbing, slide, basketball, football, cricket, ball games, hide & seek, scooters, bikes & trikes, flying kites.
Indoor Group Activities ~ hide & seek, bowling, golf putt, bouche`, musical chairs, treasure hunts, dancing, Cornhole-beanbag toss, cubby making, balloon battles. Wherever our imaginations take us!
Screentime ~ viewing (G)rated children's movies or television programs (ABC Kids) Electronic devices, Eyetoy, BUZZ, Just Dance, Singstar(time monitored)
Getting Messy!! ~ goop, kinetic sand, playdough, puff paint, modelling clay, shaving cream, orbies, rice slime.
Construction ~ Marble Maze, Wooden blocks, Train tracks, Car tracks, Meccano, LEGO, Duplo, Nuts and Bolts, Mega Blocks, Zoobs, Bunchems, Slots, Daisy Links, Magnetix. Dominoes, ELLO
Quiet Time ~ Reading books & magazines, playing card games, puzzles. Enjoy relaxing & resting on the couches or cushions.
Intentional Teaching Activities ~ number, alphabet, counting, colour & shape & sound puzzles, sorting, pattern games & activities, spelling games, memory & matching games. Every activity is an educational experience with children learning through play!